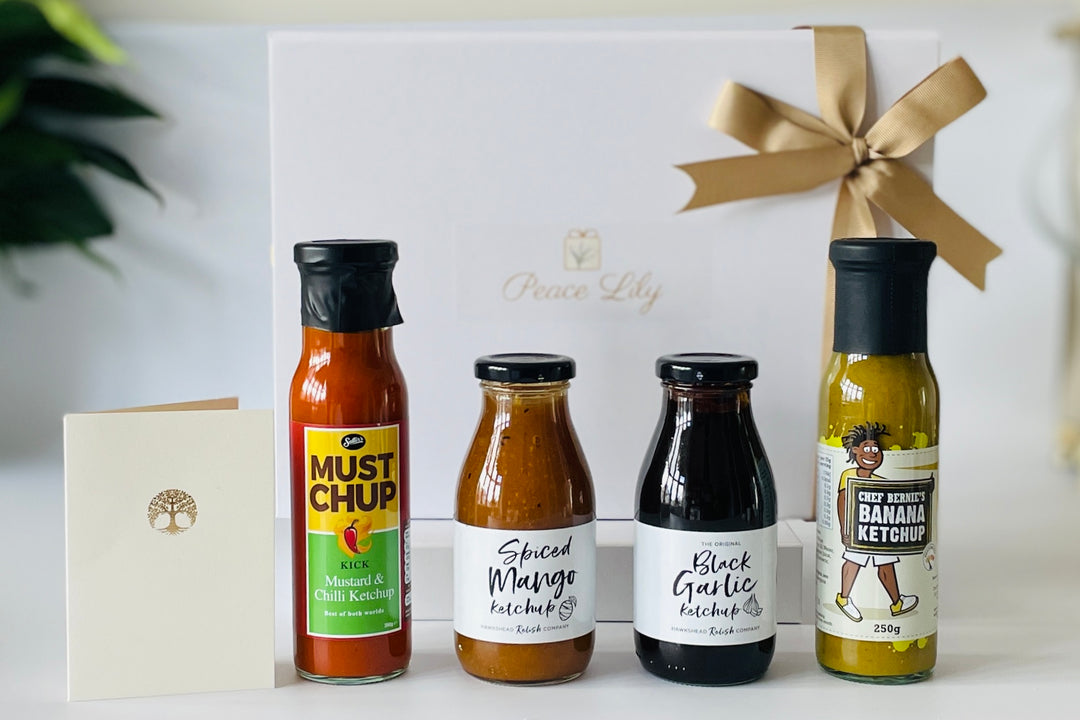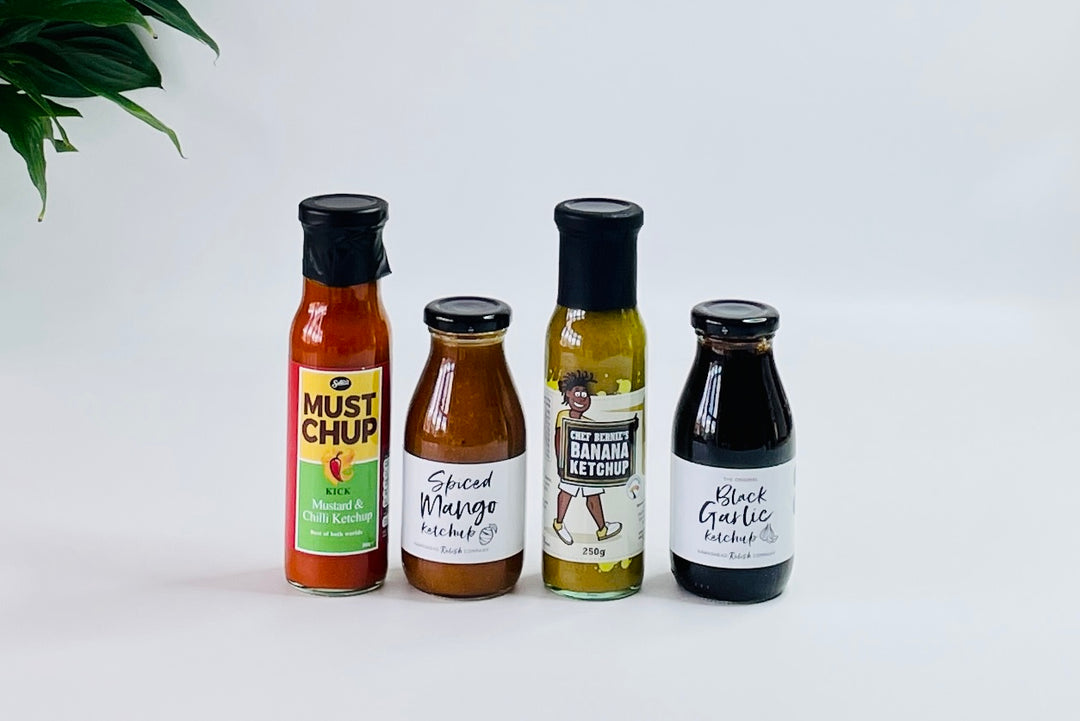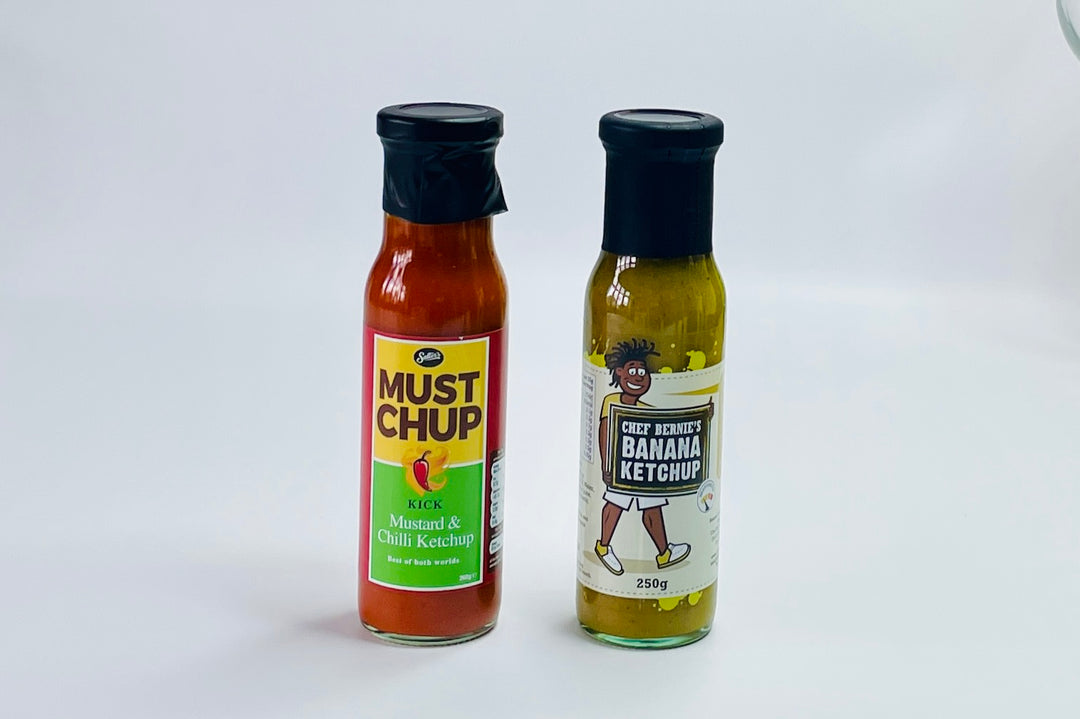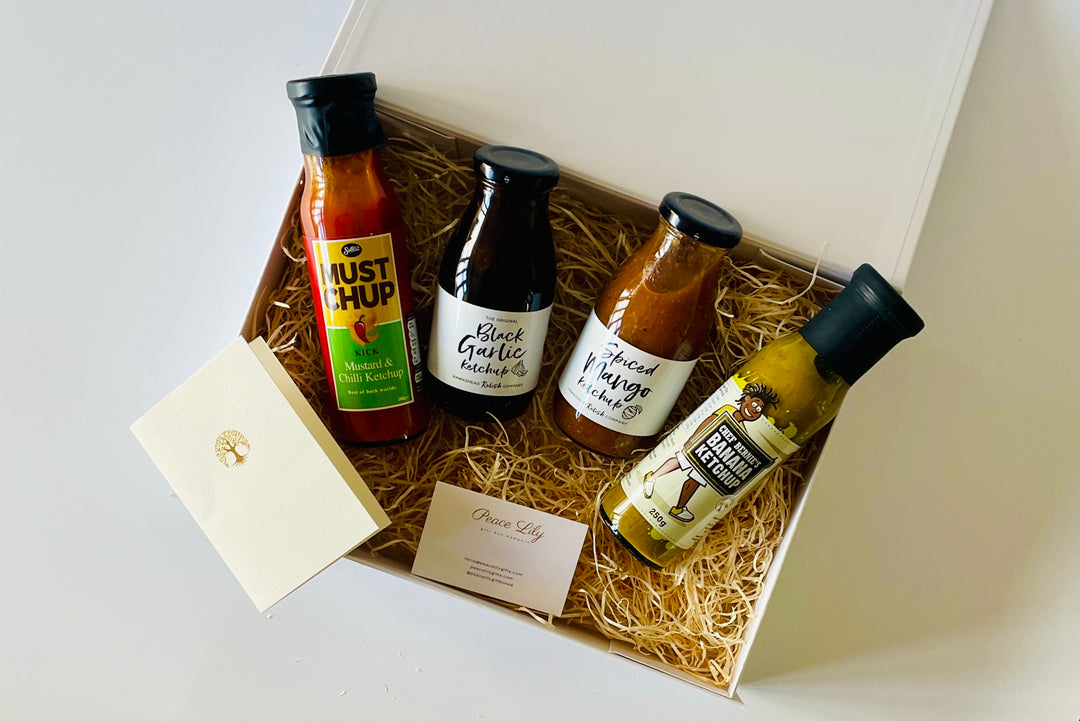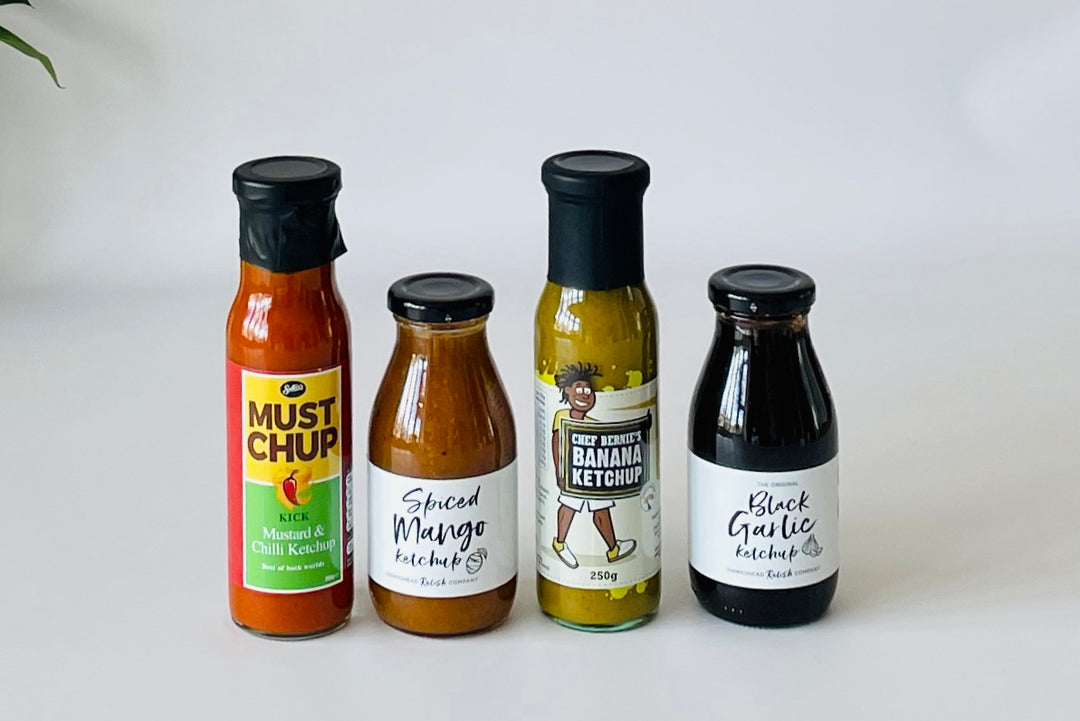 Gourmet Ketchup Gift Set
202331FG
---
Dispatched within 5 working days
Add free personalised card
Liquid error (snippets/image-element line 107): invalid url input
A perfect gift for the lover of fine foods and ketchup on any occasion! From anniversaries, baby showers, birthdays, Christmas, Easter, saying thank you, or just because, you've got this!
Featuring Great Taste and other award winners, this hand packed and carefully curated gift box is sure to tingle the taste buds.
This ketchup gift set is beautifully presented in a reusable magnetic white box with eco-friendly natural filler and is accompanied by a card and envelope, with a hand tied ribbon and bow added to finish.
What's in the gift?
This ketchup gift set includes:
1. A personalised card with the recipient's name and your personal message. Please choose your card type and add your free personalised message in order notes in the shopping basket.
2. Hawkshead Relish Black Garlic Ketchup (310g): The original and multi-award winning condiment including Great Taste Award, Great British Food Magazine Award and World Innovation Award. 
Umami is the key flavour of Black Garlic, which is created through a long and slow cooking procedure over 6 weeks, with nothing added other than heat and moisture, with the garlic being caramelised. Designed to use as an ingredient for sauces, soups and casseroles.
From the multi-award artisan food producer in the Lake District, Cumbria.
3. Hawkshead Relish Spiced Mango Ketchup (305g):  A two-star from the Great Taste awards 2020. A 'wake up your taste buds' sauce that's fruity and spicy with a citrus finish that leaves a delicious warm aftertaste. Packed with spices which are freshly roasted for each batch with all the flavour of a rich mango chutney and a soft pouring consistency. Ideal in sandwiches or as a dip. Vegan, gluten-free. Product of Cumbria.
4. Salter's Must Chup "Kick' (260g): Hand crafted in the UK, with a star from the Great Taste Awards. A blend of tomato sauce and mustard with subtle heat coming from Jalapeno chilli. Perfect as a marinade, dip, cooking sauce and table Ketchup. Vegan, gluten-free. Product of Kent. 
5. Chef Bernie's Banana Ketchup (250g): Weird but it works! Hand made in small batches, this is a mild, sweet and savoury pouring sauce and dip packed full of sweet ripe plantains. Perfect on mains and desserts, and add to stews, casseroles, curries, with mayonnaise or yoghurt to create a fruity salad dressing, banana topping for vanilla ice cream, pancakes and chocolate puddings! Vegan, gluten-free.
Bronze at Basingstoke Cheese and Chilli Festival. Product of Hampshire.
6. Magnetic Gift Box: Sturdy and made from 40% recycled material, your beautiful box can be up-cycled once all your hamper goodies are gone. Ideal for storing treasured items or mementos; and will complement any home. What will you or your recipient do with yours/theirs?
Some products may vary on occasion subject to stock, however the ketchup gift hamper will include items of similar value and just as scrumptious.
Gift Box Hamper Dimensions: 33 x 25 x 7 cm.
The magnetic box hamper will be placed in a cardboard packing box for postage.
All hampers and gifts are handmade to order and are shipped within 3 to 5 working days Monday to Friday (excluding bank holidays).
Enjoy free standard UK delivery on orders over £60.
Please check for the ingredients of individual items online before purchasing.
Alternatively, do not hesitate to contact us, ask for any items not to be included or for a substitution.
In our curated hand-packed gift boxes, you will find many classic local delights, as well as high-quality products made by passionate award-winning artisans from across the UK.
Each hamper box contains the finest products, healthier choices and great taste while supporting small businesses, good causes and the environment. All handpacked with love.