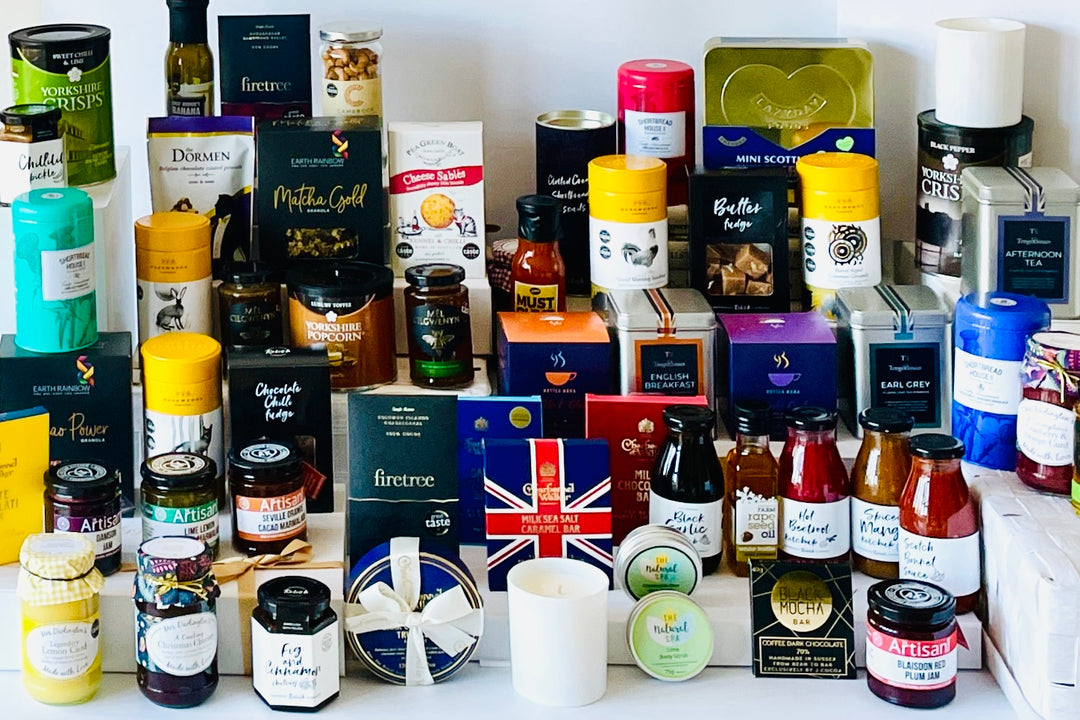 Luxury Food Hamper
202335FG
---
Dispatched within 5 working days
Add free personalised card
Liquid error (snippets/image-element line 107): invalid url input
A truly impressive and mind-blowing food hamper exploding with exceptional products! This is a gigantic sensory journey through the UK with delicious fine foods, drinks, scented candles and more! We call it the epic hamper.
It's bespoke only, as items are selected to suit taste and preferences. From £275. Complimentary card included.
Contact our team for further details, and to place an order.
The magnetic box hamper will be placed in a cardboard packing box for postage.
All hampers and gifts are handmade to order and are shipped within 3 to 5 working days Monday to Friday (excluding bank holidays).
Enjoy free standard UK delivery on orders over £60.
Please check for the ingredients of individual items online before purchasing.
Alternatively, do not hesitate to contact us, ask for any items not to be included or for a substitution.
In our curated hand-packed gift boxes, you will find many classic local delights, as well as high-quality products made by passionate award-winning artisans from across the UK.
Each hamper box contains the finest products, healthier choices and great taste while supporting small businesses, good causes and the environment. All handpacked with love.